Governor Information
EXE VALLEY FEDERATION GOVERNORS
The governing board of the Exe Valley Federation comprises 17 members, many of whom are parents, former parents or members of local communities. Mr Jolliffe is also a governor as the Executive Headteacher, and the 4 Heads of School and Business Manager are Associate Governors. Each of the governors, apart from Mr Jolliffe, are linked to one school for the year so that they can get to know the children, staff and parents there really well. The pen portraits may also be found on the federation website but are reprinted here to help you get to know them better.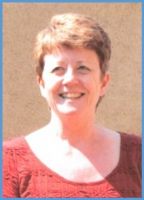 Jackie Enright - Chair of Governors
I have a business back ground, with many years' experience working as a Director of Finance and Administration, in both smaller and larger companies. During my working life I have also lived and worked in New Zealand. I am now retired.
I have been an Exe Valley Federation governor since the start of the federation in 2012. In that time, I have been a lead governor for Health & Safety and Finance. In September 2018 I was voted back in by the governing board as the Chair of Governors. I am enjoying the challenges that this strategic role brings and working together as a team with like-minded people to ensure staff and teachers are supported and challenged and the children in the federation come first.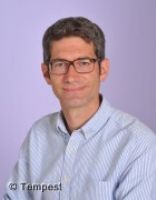 David Alcock - Co-opted
As a governor, I'm motivated by a desire to see all children achieving their full potential. I was a teacher for ten years, I've been a GCSE examiner since 2014, and a governor since 2016. Because of my experience, I know what young people are capable of, and I know that the best schools are the ones which are both highly performing and strongly committed to improvement. As a governor, I read and question reports, consider and query school decisions, carry out inspections, gather evidence and write reports of my own. By doing this, I help the EVF to recognise its strengths and goals, so that the schools can continue to get better, and so that the pupils can continue to thrive.
Elly Babbedge - Foundation; Chair of School Improvement Committee
I taught for many years in Exeter and Tiverton as a primary school teacher and lead teacher and then worked for Devon as a National Strategies Literacy Consultant, delivering training for teachers around the county. Much of my time was taken working intensively with head teachers and their teams to improve school performance. This helps in my current role as Chair of the School Improvement Committee.
In Southampton I ran a Nursery School, offering a highly creative curriculum and this attracted both gifted and talented children and children with special needs. I have a keen interest in autism, setting up a Young Explorers unit for Foundation Stage children. I worked for 10 years as a Foster carer for hard-to-place short and long-term placements. I am lead governor for safeguarding. I believe passionately that all children deserve to learn, grow and have fun in a safe, caring and supportive environment. I am also a Foundation Governor.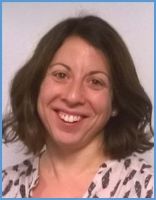 Sophie Dunn - Parent
Having studied music at the University of Oxford, I initially trained as secondary music teacher. I taught in a big London comprehensive school for four years, before deciding to move into education and outreach work with a London orchestra. I am now a Project Manager for a national music outreach charity, Live Music Now, which focuses on training professional musicians to work with older people and children with special educational needs.
I joined the board of governors for Exe Valley Federation in 2015 because I was keen to get more involved in my local community and help ensure that the schools continue to provide a fun and inspiring learning environment for children. I am a parent governor, with children at Newton St Cyres school. I am a member of the School Improvement Committee, where I have particular responsibility for Early Years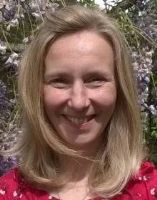 Alison Goldby - Co-opted
I have worked in education for 27 years, predominantly in secondary schools and sixth form colleges. As a head of creative and performing arts I have enjoyed being involved in the education of young people in music, art, drama and PE and developing creativity more broadly across the curriculum. I have supported student teachers, newly qualified teachers and advised heads of departments in curriculum development and Ofsted preparation. I have a degree in Music and a PGCE in Music and English/Drama.
I have been a governor since 2015 and sit on the School Improvement Committee. This is a wonderful opportunity to ensure that all children thrive in a creative learning environment and have equality of opportunity.
John Jolliffe - Executive Headteacher
As the Executive Headteacher I am also a member of the governing board. I have been a teacher for over 22 years, having previously trained as a building surveyor. I have worked in a wide range of schools in Bristol, South Gloucestershire and North Somerset and have been a Head of both Church and Community schools since becoming a Head in 2002. In 2016, I moved to Devon with my family and now enjoy the challenges and privileges of working with the four Exe Valley Federation schools. For me, working as part of a dedicated and professional leadership team is one of the best parts of the job, along with teaching children for at least one afternoon a week.
Sheryl Margesson - Foundation
I became a Foundation Governor in December 2017. My background is in primary education and I have been teaching for over 30 years.
I have also been an assistant Headteacher, SENDCo, designated Safeguarding Lead and a staff governor. After achieving my teaching degree, specialising in Early Years, I gained a BA in Psychology. I currently work part-time in a Foundation Stage Unit. With my experience I aim to support staff across the Federation in providing an inspiring learning environment where all pupils develop into well-rounded citizens. I am lead governor for SEND and Inclusion and deputy lead governor for Early Years.
Debbie Pearce - Co-opted; Chair of Resources Committee
My background is in administration and human resources and I've worked in both private and public-sector organisations, large and small. I studied Psychology at the University of Exeter and I'm a chartered member of the CIPD and hold a Post Graduate Diploma in Executive, Business and Life Coaching.
I became a governor at Brampford Speke C of E Primary School in 2014 and when the school joined the Exe Valley Federation in 2017 I took on the role of Lead Governor for Personnel. I enjoy the strategic challenges of governorship and working with others to secure an environment in which staff and teachers can give their best and children are inspired to learn and grow.
Gemma Poulton - Vice Chair of Governors
My background is in art, design and education and I currently work at Exeter University as part of the Heritage Collections department with archives, rare books and at the Bill Douglas Cinema Museum. I was a governor at Brampford Speke C of E Primary School from 2008 to 2017, when the school joined the Exe Valley Federation. I was Chair of Governors for six years and am now Vice-Chair of the federation. I enjoy the challenges of strategic governance and working with staff and pupils to help enable the schools to develop to their full potential.
Claire Theedom - Staff
My name is Claire Theedom, and I am the staff governor for the Exe Valley Federation and hold the role of parent/community link governor. I have been teaching at Newton St Cyres, predominately in Y5/6, since 2006. I am also the maths subject leader across the federation.
I grew up in Crediton, attending a local primary school and secondary school, before completing my degree in primary education with Qualified Teacher Status at the University of Gloucestershire. I have two young children too, who keep me busy on my days off!
Becoming a governor has given me a greater insight into the wider federation and I am committed to taking our schools forward and achieving the best possible outcomes for all children.
Louise Walsh - Parent
I joined the Board of Governors in September 2017 as a Parent Governor. My children attend primary school in Thorverton. I studied law at the University of Cambridge and the College of Law in Chester before working for a number of years as a solicitor in London and Bristol specialising in employee benefits. My mother and one of my sisters are teachers so I have an appreciation of both the challenges and the joys of teaching. I am committed to bringing both my professional skills and my perspective as a parent to the role of governor in the EVF. I am Deputy Lead Governor for personnel and a member of the Resources Committee and the Thorverton School Focus Group.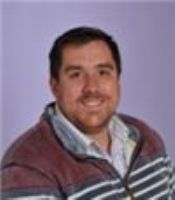 James Akhurst - Associate
I have been Head of School at Newton St. Cyres for 2 years after working in the federation at Cheriton Fitzpaine Primary School and Newton St. Cyres as a class teacher. I have worked with a wide range of age groups and still enjoy teaching, working across the classes during the teacher's PPA time.
I have a keen interest in sport and this led me to my career path as a teacher. Working at Saracens Rugby Club in London I worked closely alongside the local primary schools as a community development officer and followed this up by completing a PGCE at Exeter University.
I am incredibly lucky to work with such a dedicated teaching team here at Newton St. Cyres and we are also fortunate to have a new school building, fit for a modern education and one which facilitates fantastic teaching and learning.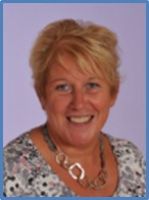 Glynis Harris - Associate
I have been Head of School at Cheriton Fitzpaine primary school since Autumn 2016 and am responsible for SENDCO for the Federation. Previously I was Head of School at Newton St Cyres and, before the formation of the Federation, was a teacher there. I've been fortunate to have had the opportunity to teach across the whole primary age range and have experience of running a playgroup as well as being a school Governor.
My interest and commitment to Education came from my days enjoying being a parent helper at the local preschool way back in the 1980s. Being with children and enthusing their love of learning always has been, and still is, a massive part of my life. I still get excited by planning an exciting lesson to ensure children are motivated, supported and all challenged. However, it is not just the children who I enjoy seeing bloom. As a Head of School. I am very privileged and proud of the opportunity to develop and support colleagues along their teaching career.
Heidi Last - Clerk to Governors
I joined Exe Valley Federation in May 2018 as the Federation Business Manager, then became Clerk to Governors in the September.
I have worked in education for the past 18 years based at the same school for most of this time. I started off as an MTA and then progressed to a Teaching Assistant supporting children with additional needs, then a Higher Level Teaching Assistant. In 2005 I moved from the classroom into the school office as the admin assistant and ICT support, which was a new challenge that I thoroughly enjoyed. From there I progressed to School Business Manager after completing my Certificate in School Business Management in in 2013. After 18 years in the same school and with all my children now older, I felt it was time to move on to a new challenge, and the role of FBM across a federation of 4 schools really appealed to me. Since joining the federation I have really enjoyed working across all the schools and have been made to feel welcome by all the staff, governors, children and families. I am looking forward to the future challenges a new role can bring.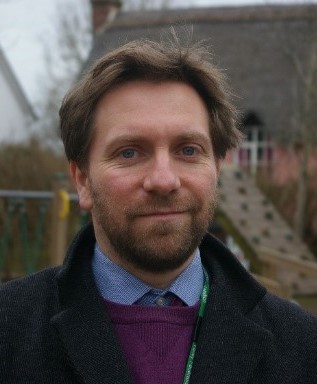 Ed Nichols - Associate
I have been the Head of School at Brampford Speke C of E Primary School since January 2018. Before moving to Devon, I taught in Hertfordshire and Essex for several years both as a KS2 teacher and a Deputy Head Teacher. My degree is in Outdoor Adventure Education, this gave me an insight into the benefits of experiential learning for both children and adults. Before becoming a teacher, I worked in the outdoor and health and fitness industry in the UK and Canada. As Head of school I am committed to providing learning opportunities which allow all learners to succeed. I enjoy working with all stake holders to ensure all children are supported socially, emotionally and academically in an environment that fosters a lifelong love of learning
Sarah Parkes - Associate
Before entering the teaching profession 25 years ago, I worked as a technician at the University of Hertfordshire and before that in a number of secondary schools. This inspired me to become a teacher! At the University of Hertfordshire, I completed a B Ed, specialising in Science. I have always had a love for teaching this subject.
During my teaching career I have taught in a huge variety of schools, from a small special school in Middlesbrough to a large inner- city school in London. However, the majority of my teaching career has been in small rural schools. I am now Head of School at Thorverton and an associate governor.